So I contacted email support about this, but haven't received a response in like a couple of weeks so I figured this is probably a better place to post.
So usually the autofill mechanism should so something like below;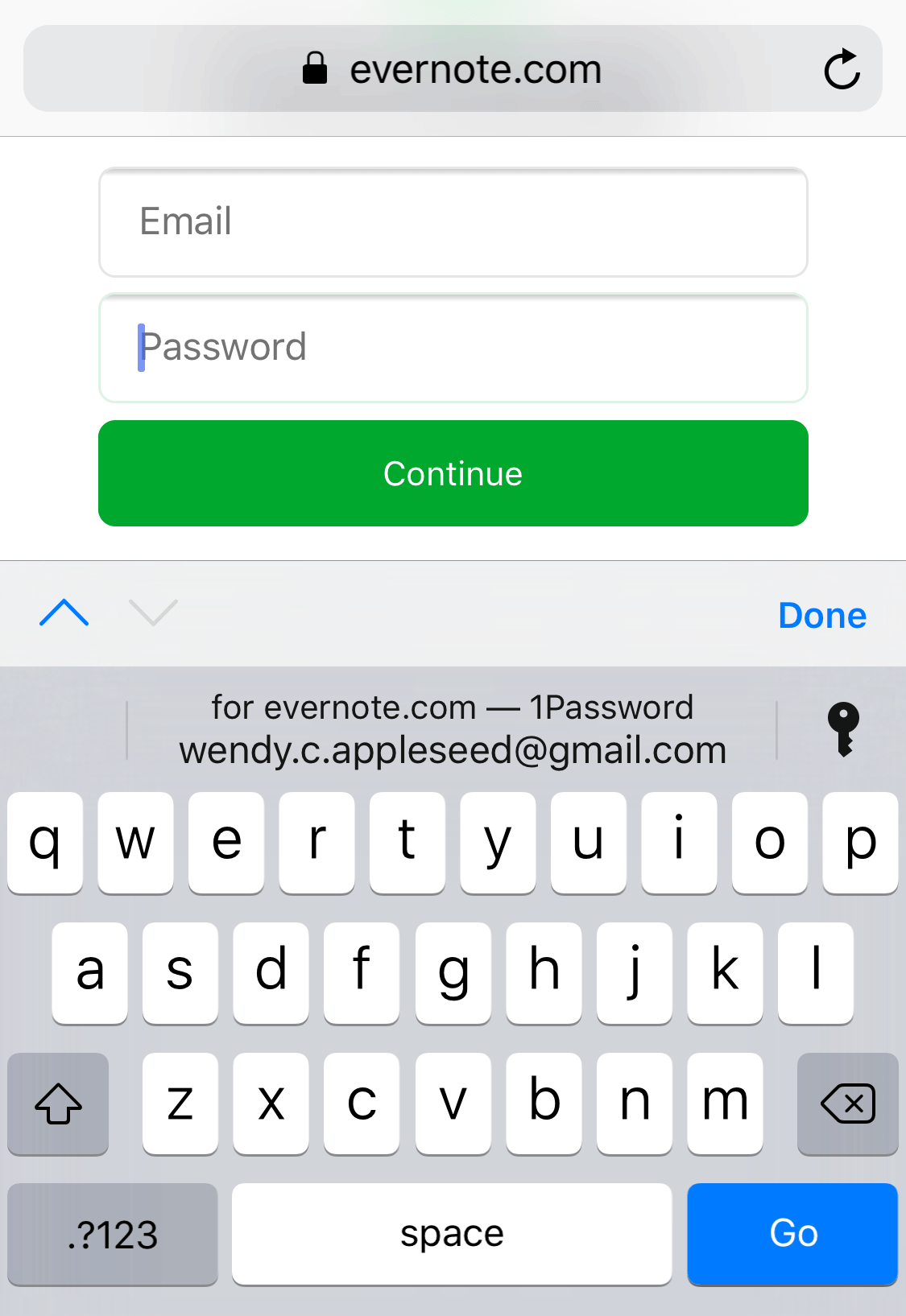 I.e. "for evernote – 1Password <email/username>" and you should just be able to click on it and it inputs it for you.
Or like this;

However, I'm not using Safari, I'm using Chrome. I was wondering if this functionality could be made to work with Chrome as well? I really like this functionality but I really don't like other parts of Safari.
In Chrome, we do have autofill functionality, but it requires you to do it via the 1Password app and not directly in the browser like so;

---
1Password Version: 7.2.7
Extension Version: 1.13.2
OS Version: macOs 10.14.3
Sync Type: 1Password
Referrer: forum-search:iOS AutoFill always says passwords