Hello,
Yesterday FaceID recognition was disappeared on my 1Password iPhone somehow.
I didn't update anything. 3 days ago it was working. Now only one option is available: Master password.
The point is i forgot master password long time ago. But was able to use 1Password just because of FaceID.
Now I lost ALL.
Is there way to fix this?
P.S. In iPhone iOS settings FaceID is enabled for 1Password app.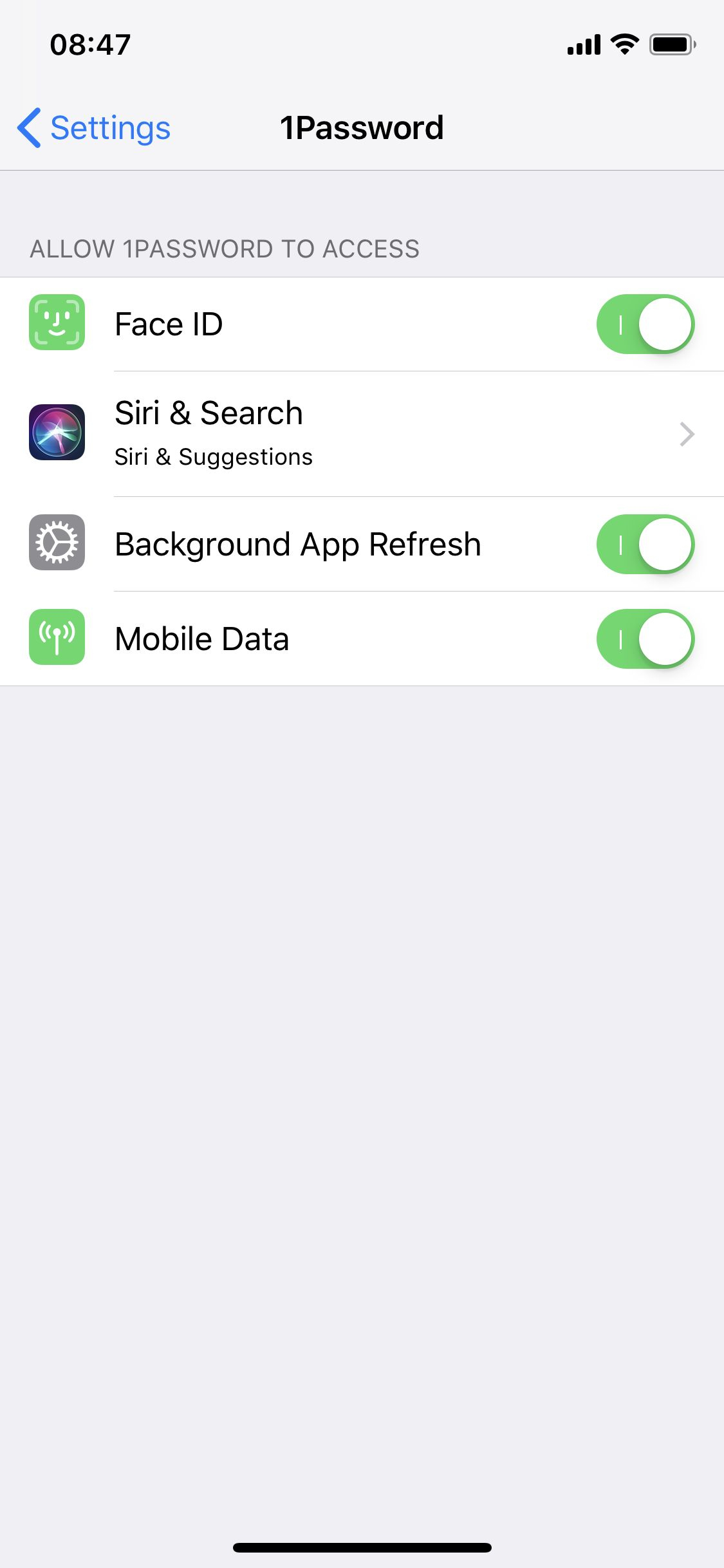 ---
1Password Version: 7.4.5
Extension Version: Not Provided
OS Version: 13.3.1
Sync Type: Dropbox