When I start 1Password, after having upgraded to version 4, it brings up an empty window, like there's nothing in the database, and what looks like an error number across the top-left and bottom-left (see screenshot).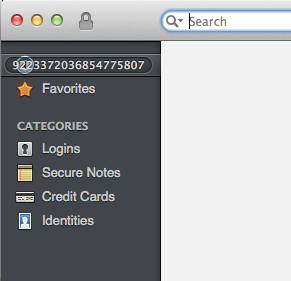 How can I use this to figure out what's going on?
It seems only to happen on one of my Macs. I have an iMac and a MacBook Pro, and the laptop is fine, but the desktop machine exhibits this problem. A reboot sometimes seems to fix it.