Wondering if a feature request could be put in to allow for word-wrap for long section headings and sub-entries. Even if it was:
a preference the user could toggle, or at least:
an expanded field when the user mouses over it / gains text-entry focus (editing long single-line entries is a pain)
I realize some fields (notably, the Notes field) are wrapped already, but can we extend this to all other fields (and headings)?
Thanks kindly.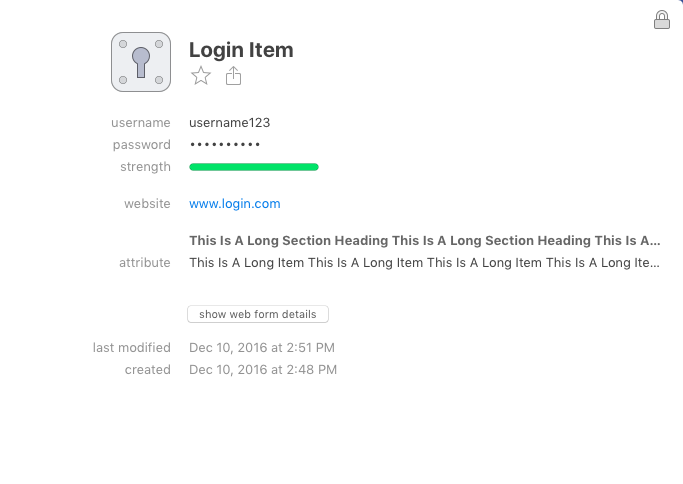 ---
1Password Version: 6.5.2
Extension Version: Not Provided
OS Version: macOS 10.12.1
Sync Type: Not Provided