Repro steps:
1) Have Keepass entry with contents in the Notes field. edit: I originally thought newlines were the issue, but I saw some entries with a single line that also had the bug.
2) Export to csv
3) Import csv into 1password. This places the Notes in a "Field 6".
edit: Incidentally, if Notes had new lines, then Field 6 will also have new lines which is not normally possible. Maybe Keepass' notes should be placed in 1password's Notes instead of Field 6.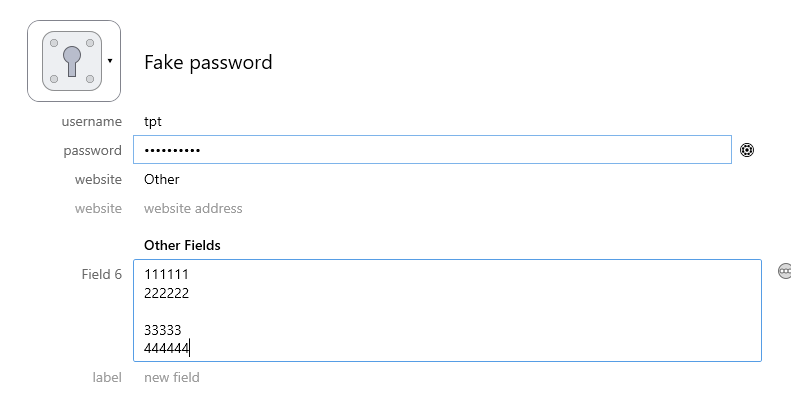 4) Check the entry in the Android app. "Field 6" is not visible at all.
5) Furthermore, if you modify the entry in any way in the android app, Field 6 will be deleted, leading in lost information.
---
1Password Version: 7.0.9
Extension Version: Not Provided
OS Version: Android 9
Sync Type: 1password