Hi all,
I recently installed Qustodio (parental control software) on my Mac. Everything works great except 1Password extensions.
Even though 1Password extensions are installed on all my browsers, the "Add ____ extension" still shows in the 1Password Mini icon in the menu bar in each app. Pressing Command+\ does nothing.
When I manually click on the 1Password Mini icon and select which account I want, which is supposed open that my account on that website, I get the following error message:
"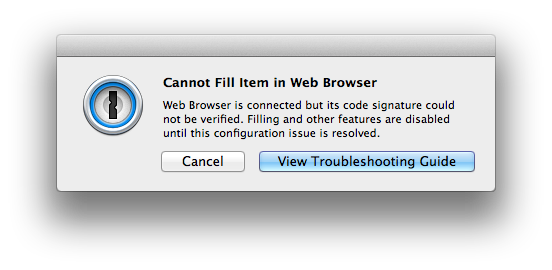 The troubleshooting page recommended on that error message did not offer any solutions that worked.
Help? Thanks.