Hi!
My free year 1Password Families subscription is coming to an end in a couple of days. I love the product, so I wanted to subscribe properly.
I had some problems linking my credit cards, so I tried to buy a gift card in 1Password.com.
I bought the USD 125 one (on sale for USD 99) (Yeah, I really liked the product!)
I received the code and redeemed it (it's already showing on https://my.1password.com/billing/gift-cards as a "gift card I have redeemed":
However, I still see no changes on my billing main page: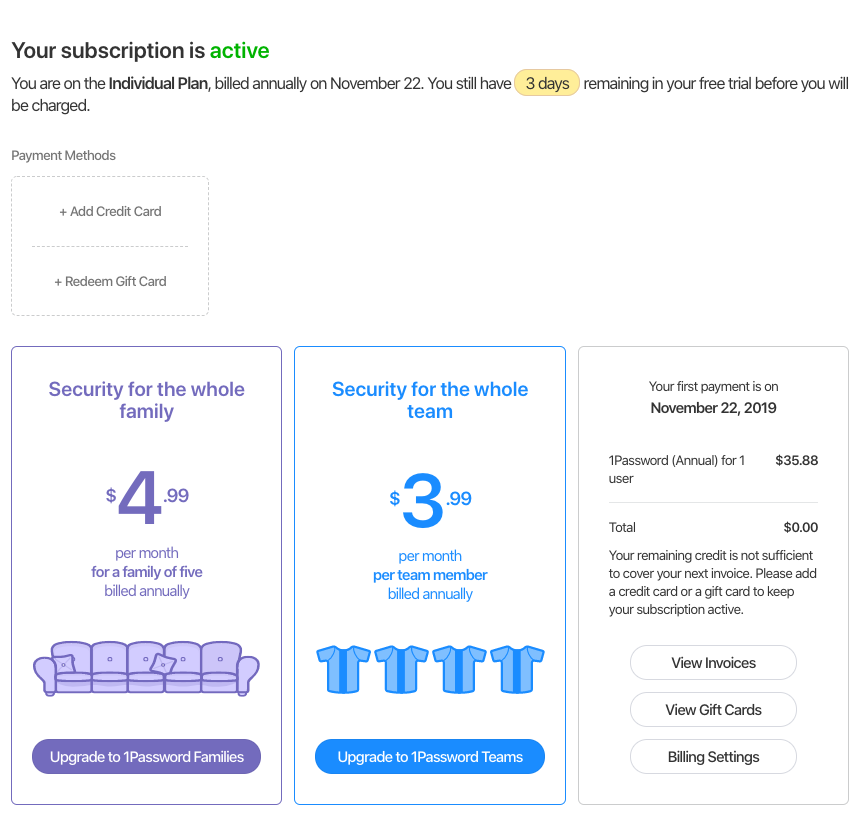 And the gift card has already been paid using PayPal.
I wanted to know if this is common. If it's just a matter of time or if there are problems with my account in some way.
Thanks!
---
1Password Version: Not Provided
Extension Version: Not Provided
OS Version: Not Provided
Sync Type: Not Provided
Referrer: forum-search:gift card not showing